A Reputation of Integrity, Efficiency, Results... A.J. Willner Auctions
A.J. Willner & Co., Inc. and Auctions, Inc. merged in 2001 to form A.J. Willner Auctions. Combined, A.J. Willner Auctions gives you New Jersey's oldest, largest, best-known and most regarded commercial auction firm in the state.
The principals of A.J. Willner Auctions, are members of the National Association of Auctioneers, the New Jersey State Society of Auctioneers, the American Bankruptcy Institute and the Turnaround Management Association, and are on the Approved List of Auctioneers United States Bankruptcy Court, District of New Jersey.
Dispensing of clients' assets, equipment inventories, machinery, possessions and property does not have to be an arduous task. Let A.J. Willner Auctions eliminate the stress and frustration which often accompanies bankruptcy foreclosure, closings and liquidation proceedings.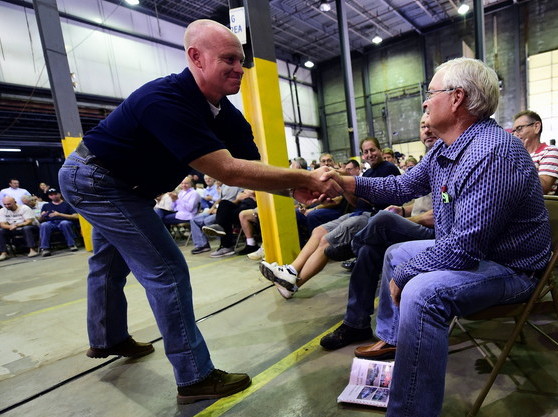 The A.J. Willner Auctions staff emphasizes empathy for the seller, concern for the client and satisfaction for the buyer. From targeted pre-auction marketing and preparation, through the time of the actual event and post auction proceedings, the staff will provide effective, professional service to all parties.
The A.J. Willner Auctions client roster includes U.S. Bankruptcy Courts, New Jersey and New York Courts, major law firms and banks. When you must convert hard assets into cash in a short period of time, you need A.J. Willner Auctions.
---
Find out more about our services or
contact us for help with your auction needs.