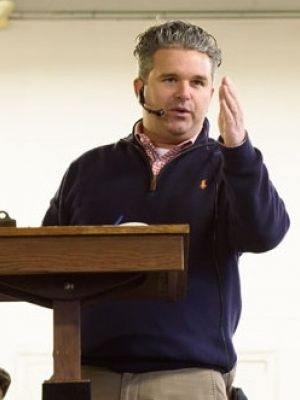 Harry Byrnes
With over 25 years in the commercial / industrial auction industry. Harry has extensive knowledge and expertise in equipment evaluation and liquidation. A trusted professional who works closely with banks, trustees and fiduciaries in all aspects of commercial insolvency liquidation. Providing expedient liquidation solutions, Harry works hands on with clients from start to finish.
Harry is a member of the National Auctioneer's Association, The New Jersey Society of Auctioneers, A New Jersey Licensed Real Estate Agent & A Licensed Auctioneer in Pennsylvania & New York City.
---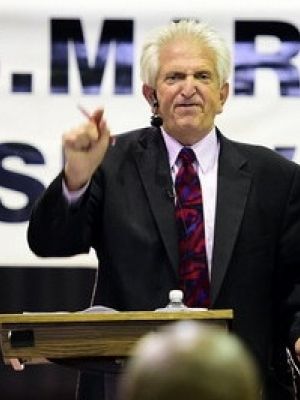 Michael Sklar
Auctioneer & Director of Business Development
Mike has over 40 years experience as a member and principal of our organization. Throughout his career he has overseen some of the largest and most complicated commercial liquidations in the northeast.
Michael Sklar has testified in as an expert witness in court matters throughout New Jersey. He has extensive knowledge and experience in all aspects of the liquidation, appraisal and auction business, and is on the list of Approved Bankruptcy Auctioneers in the District of New Jersey.
---
Thomas Matthew Emery
Machinery and Equipment Appraiser & Real Estate Marketing Coordinator
Tom a licensed NJ Realtor he assists with the all important Real Estate Marketing Campaigns which we custom design for a targeted approach to each auction. Tom is also our in-house machinery and equipment appraiser.
---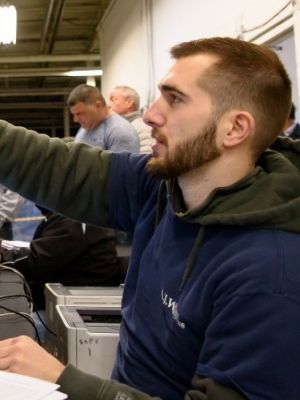 Ryan O'Sullivan
Field Operations & Systems Manager
Ryan has risen through the ranks to the role of auction manager. He oversees auction curating and set up of some of our most complicated projects. Ryan spends weeks if not months on our auction sites in advance of the big day. Making sure everything is accounted for and surveying any opportunities to add value. Ryan spends most of his time working on location, in industrial plants preparing for auction day. Specializing in industrial machinery, warehouse inventories, heavy equipment & diesel trucks. Ryan's role is essential in preparing assets for auction.
---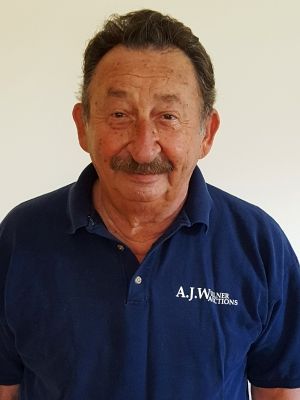 Sy Yoskowitz
Seymour or "Uncle Sy, as he is often referred to by our regular bidders, is in charge of Auction Registration. He is the first point of contact with bidders intending to participate in our live auction events. Uncle Sy is always happy to lend a helping hand or help new bidders understand the bidding process.
---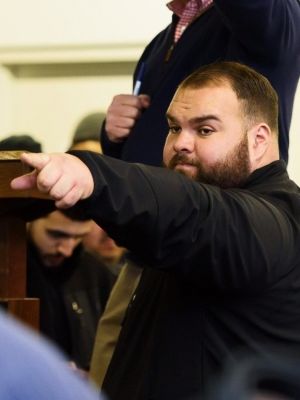 Kevin Calderon
Auction Accounting & Ring Man
Kevin is responsible in handling our online auctions and simulcast online auction events. Kevin works closely with bidders from all over the world assisting with their participation and helping with logistical constraints concerning removal. He is an energetic young man who loves to be in the center of the action as one of the AJ Willner ring men on auction day.
---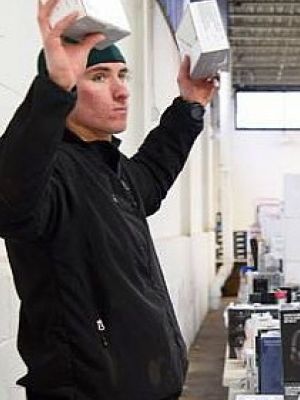 Edward Matulewicz
With a back ground in automotive and machinery repair, Eddie is an essential member of our team. When a truck won't run or a piece of manufacturing equipment won't power up, Eddie is the one we turn to make the last minute repairs to ensure a successful auction. Eddie is also an active member of the National Guard.
---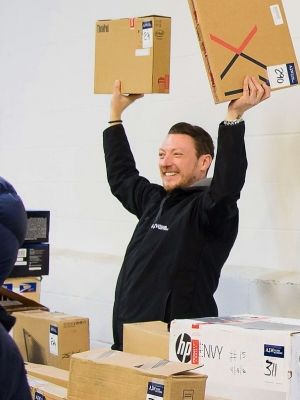 Ryan Masenzio
Ryan is the newest addition to our team. Ryan has a technical and IT background. He is directly responsible for much of our most recent online bidding systems success. Ryan's background in web development and internet marketing has strengthened the AJ Willner Auctions auction marketing efforts.
---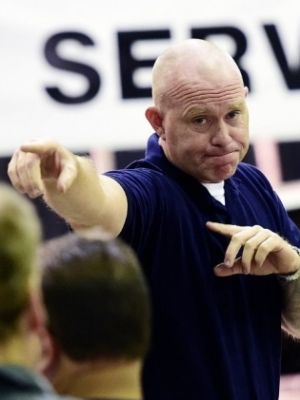 Kevin Reilly
A 20 year veteran of the auction industry, Kevin is a utility player who's versatility is his strength. There isn't anything Kevin can't handle and he is known for mixing it up with the bidders at our US Marshals Seized Vehicle Auction. Kevin 1st Ringman and puts on quite a show for those who attend. He is also responsible for training new hires in every aspect of the business.