---
Your Local Auctioneers in Elizabeth, NJ
---
Welcome to A.J. Willner Auctions, your premier auction services provider in Elizabeth, NJ! As a leading auction house in the region, we specialize in providing our clients with a wide array of services, including commercial machinery and equipment appraisals, inventory liquidations, and real estate auctions. Whether you are a business owner looking to liquidate excess inventory, a property owner interested in selling your real estate quickly and efficiently, or a potential buyer looking to score a great deal, we are here to help!
---
Commercial Machinery & Equipment Appraisals
Our team of certified appraisers specializes in valuing commercial machinery and equipment for businesses in the Elizabeth area. We understand that the accurate evaluation of industrial machinery is vital to the success of a business. That's why we use the latest tools and techniques to assess the true value of your equipment. Our commercial appraisal services are ideal for mergers and acquisitions, financing, taxation matters, and insurance claims.
---
Additionally, our appraisers have experience assessing machinery and equipment across numerous industries. We've got you covered from agriculture, construction, and transportation equipment to manufacturing, industrial, and food processing machinery. Whether you require a single evaluation or a comprehensive valuation plan, we will work with you to meet your unique needs.
---
Inventory Liquidations
Our inventory liquidation auctions are perfect for companies looking to clear out excess or surplus inventory. Whether you're closing a business, need to make room for new products, or want to capitalize on a market opportunity, we can help. Our expertise in the auction industry unlocks a vast network of potential buyers looking for quality equipment at competitive prices.
We handle all aspects of the auction process, from marketing and advertising to auctioning the equipment and handling payment transactions. Our skilled team uses modern technologies to advertise your inventory and reach the largest audience possible. Our years of experience enable us to handle all the challenges of the auction process and to ensure that you receive the highest return on investment possible.
---
Real Estate Auctions
We offer comprehensive real estate auction services that cover every aspect of the process. Our team understands that real estate is an investment, so we work to ensure that you get maximum value from your property. We use a combination of traditional and modern marketing methods to get your property in front of as many potential buyers as possible, regardless of location.
Our real estate auctions cover both residential and commercial properties, and we understand that each property has unique selling points. Our marketing experts create personalized campaigns tailored to each property to highlight its key features and advantages. We are well-equipped to handle all types of real estate transactions, from foreclosure properties to high-end residential homes.
---
FAQs
FAQ 1. Why should I choose A.J. Willner Auctions as my auction provider?
A.J. Willner Auctions has been in the auction industry for over a century, and during that time, we have established a reputation for being one of the most reliable, customer-focused auctioneers in the industry. We pride ourselves on our ability to provide our clients and customers with the best possible service and results. We also understand the importance of providing a personalized experience and will work with you to ensure your needs and goals are met.
Additionally, we utilize a comprehensive marketing strategy to reach our target audience through various mediums, including social media, email campaigns, targeted ads, and our database of potential bidders.
We have an in-house team that manages every aspect of the auction process, from marketing and advertising to conducting the auction and handling all post-sale follow-ups. Our team has years of expertise and uses state-of-the-art technology to ensure the highest level of accuracy and efficiency throughout the auction process.
FAQ 2. How do you ensure that auction items are in good condition?
One of our top priorities is ensuring that all auction items are in good condition. Our team is comprised of seasoned professionals who have a keen eye for detail and a wealth of knowledge in the industry. We conduct thorough evaluations on every item brought to us for auction. We examine them closely, looking for any signs of damage or wear and tear so that we can fairly appraise their value.
Additionally, we follow strict auction guidelines that govern how items are to be stored, displayed, and transported to prevent any damages. We also use specialized handling equipment and transport vehicles to avoid damage during transit.
FAQ 3. How do I participate in an auction?
Participating in a current auction is easy, and our team is here to assist you every step of the way. To get started, you can view our current inventory of items up for auction on our website. Once you find an item you're interested in bidding on, you can register to bid through our online platform or in-person registration.
Once the auction is complete, our team will handle all necessary post-sale follow-up, including invoicing and shipping arrangements. We pride ourselves on our ability to provide a seamless experience for everyone involved in the auction process.
---
Map Section
At A.J. Willner Auctions, we are proud to serve Elizabeth and its surrounding areas. Please refer to the map below for our service area.
---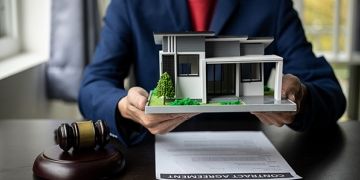 Need Auction Services in Elizabeth, NJ?
Here at A.J. Willner Auctions, we're committed to providing exceptional auction services to businesses and individuals in the Elizabeth area. Our team of certified and experienced appraisers delivers the highest quality appraisals for commercial machinery and equipment. Our inventory liquidation and real estate auction services are designed to provide maximum value for our clients.
Our experience and expertise in the auction industry make us the go-to auction house for all your commercial machinery and equipment, inventory liquidation, and real estate needs. If you have any questions or would like to learn more about our services, please contact us today and let us know how we can serve you!