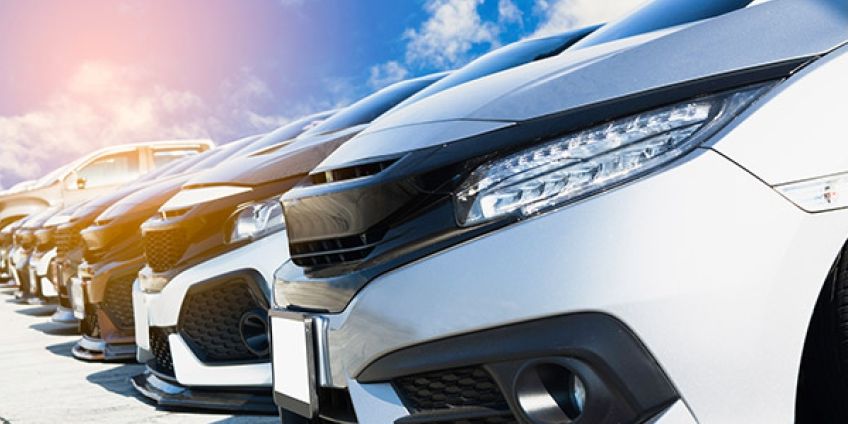 ---
Your Local Auctioneers in Freehold, NJ
---
Welcome to A.J. Willner Auctions, your top-notch auction services provider in Freehold, NJ! Throughout the years, we have established ourselves as a reliable and professional auction house specializing in the auctioning of commercial machinery and equipment appraisals, inventory liquidations, and real estate auctions. With our experience and expertise, we provide a streamlined and efficient auction process, ensuring that both sellers and buyers are satisfied with our services.
We understand that our clients want a seamless and stress-free auction experience. That is why we offer our clients the best possible service by utilizing top-of-the-line auction technologies and staging auctions in a professional and well-organized manner. We are committed to ensuring that our clients get the best value for their assets and achieve their auction goals. Whether you are looking to sell off machinery, equipment, inventory, or real estate, our team of commercial insolvency auctioneers is ready to provide a customized auction solution that best suits your needs.
---
Commercial Machinery & Equipment Appraisals
Auction Services in Elizabeth, NJOur team knows your time is valuable, which is why we conduct a thorough inspection of your machinery and equipment to provide you with the most accurate appraisal possible. Our thorough inspection includes evaluation of all machinery and equipment parts, measurement of all equipment, and verification of manufacturer information. Additionally, all our commercial machinery appraisals adhere to the Uniform Standards of Professional Appraisal Practice (USPAP) guidelines to ensure maximum reliability.
---
Inventory Liquidations
Are you looking to liquidate your business inventory? Our team of professionals will assist you in the liquidation process, providing the best options that suit your requirements. We provide a fair system to our customers by presenting the most attractive offers for every item in inventory, guaranteeing fast and efficient liquidation. Our inventory liquidations service assures that you get the best price and have a hassle-free experience.
We understand the importance of maintaining a respectable reputation in the business, which is why our team of auction experts provides outstanding customer service and ensures that their auction services are superior in comparison to others. Our speedy services and excellent auctions methods have always provided the best results for our clients.
---
Real Estate Auctions
Buying or selling a property can be a stressful and time-consuming task, especially in today's unpredictable market. As such, we have a dedicated team of real estate professionals ready to help you through the buying or selling process. Our team has extensive knowledge of the local property market and the expertise necessary to ensure your real estate auction is a success.
So, whether you're a homeowner, investor, or lender, we can help you navigate the complexities of real estate auctions. We strive to make the auction process as seamless as possible, providing comprehensive marketing services and a user-friendly online platform for bidding.
---
FAQs
FAQ 1. What types of auctions do you offer?
We offer various types of auctions that cater to different needs. Our real estate auctions are perfect for those who are looking to buy or sell properties. We also have industrial auctions for those in need of industrial equipment. No matter what type of auction you're interested in, we have something for everyone.
FAQ 2. How do I participate in an auction?
Participating in our current auctions is easy, and we offer different ways for you to bid. You can attend the auction in person or bid online through our website. If you choose to attend the auction in person, we recommend arriving early to register and preview the items up for bid. To bid online, simply create an account on our website and select the auction you want to participate in. Once the auction begins, you can place your bids from the comfort of your own home.
FAQ 3. Can I sell items through your auction services?
Yes, you can sell items through our auction services. We make the process easy and hassle-free. Simply contact us through our website or by phone to schedule a consultation. During the consultation, we will discuss the items you want to sell, the recommended starting bid, and any other relevant information. We will then take care of the rest by marketing the items and hosting the auction.
---
Map Section
At A.J. Willner Auctions, we are proud to serve Freehold and its surrounding areas. Please refer to the map below for our service area.
---
Need Auction Services in Freehold, NJ?
Here at A.J. Willner Auctions, we deliver quality auction services with personalized attention to detail. Our experienced professionals can handle an extensive range of auction needs, including commercial machinery and equipment appraisals, inventory liquidations, and real estate auctions. We work consistently to guarantee successful auctions for our clients and take pride in our quality work. If you are in Freehold or its surrounding area and need auction services, do not hesitate to contact us today to discover the excellent services we offer!