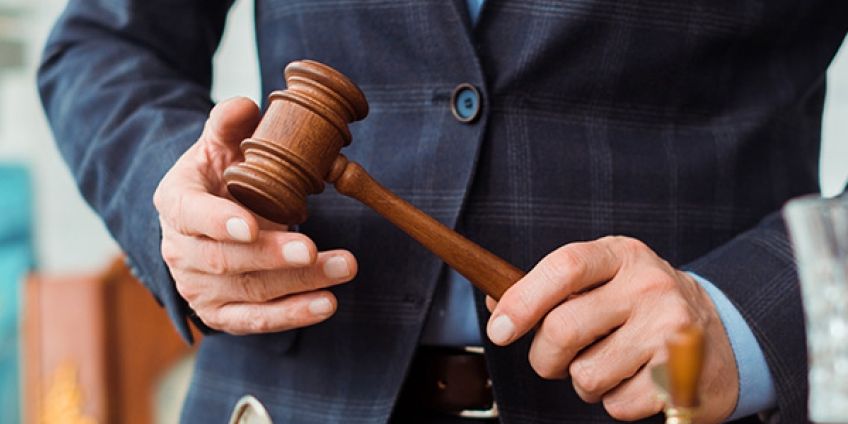 ---
Your Local Auctioneers in Jersey City, NJ
---
Welcome to Jersey City, NJ! We are A.J. Willner Auctions, and we are proud to be one of the leading auction companies in the area. With years of experience in the industry, our team of highly skilled appraisers and auctioneers are committed to providing quality auction services to individuals and businesses alike. We offer auction services for a variety of items, including commercial machinery and equipment, inventory liquidations, real estate, and more!
---
Commercial Machinery & Equipment Appraisals
We offer a range of appraisals for commercial machinery and equipment. Appraisals help business owners assess the value of their assets to make informed decisions on selling or trading. Our experienced appraisers have worked with companies in various industries, such as construction, manufacturing, transportation, and others. Additionally, we specialize in accurate and thorough appraisals with a focus on transparency and client satisfaction.
Whether it's just one machine or an entire fleet, we provide reliable and comprehensive appraisal reports. Our commercial appraisals encompass a variety of factors, including market history, recent sales, and industry trends. Additionally, our appraisals are USPAP-compliant. We will always provide you with all the necessary information required for making informed decisions regarding your machinery and equipment!
---
Inventory Liquidations
Are you a business owner looking for an efficient way to liquidate your assets? Our inventory liquidation services can help you achieve just that through our high-quality public auction process. We provide personalized liquidation solutions to help you turn assets into cash quickly and efficiently.
We begin our process by assessing your inventory to determine the best method of liquidation. This includes identifying the number of pieces, condition, and estimated value. Once these are determined, we provide a comprehensive and transparent auction strategy. Our team of experts will help you conduct traditional live auctions, online auctions, and other options best suited to your needs.
We have developed an extensive network of buyers and sellers, ensuring your inventory has a diverse range of potential customers. Our marketing efforts reach a wide audience of interested bidders who are willing to pay top dollar for your products. Our current auctions also provide an opportunity for your customers to bid on high-quality products and equipment at a fair price, increasing the likelihood of a successful sale.
---
Real Estate Auctions
Our real estate auction services are designed to provide our clients with efficient and successful results. We specialize in conducting auctions for both residential and commercial properties. Our comprehensive and transparent process includes researching and marketing your property to potential buyers, conducting the auction, and closing the sale.
We understand that each property is unique, so we cater our approach to your specific needs. We work with you closely to develop the best strategy for your property, ensuring that the auction process is as efficient and profitable as possible. Our highly experienced team has a track record of successful real estate auctions ranging from single-family homes to commercial properties.
One of the reasons clients choose us is our commitment to providing high-quality service. Our team works tirelessly to provide personalized guidance throughout the entire auction process. Our goal is your satisfaction, ensuring that you receive the best value for your property and the highest quality service possible.
---
FAQs
FAQ 1. What sets A.J. Willner Auctions apart from other auction service providers in Jersey City?
We understand that every client has different needs, which is why we provide customized auction services for each client. Our experienced and highly trained professionals work closely with you to establish your auction goals, objectives, and target audience. We leverage our comprehensive knowledge of the Jersey City auction market to create tailored auction campaigns that achieve the desired bids and sale results.
We are also proud to offer transparency, integrity, and efficiency in all our dealings with our clients. We uphold these values in every step of the auction process, starting from the initial consultation to the close of the auction. We provide detailed auction reports and analytics to keep you informed on the progress and outcomes of your auction. We guarantee that working with us will be a seamless and stress-free experience, achieving the best possible results for you.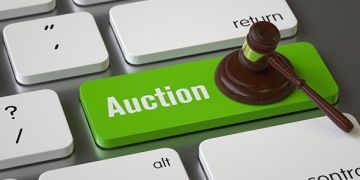 FAQ 2. How do your pricing structures work, and how do you ensure that your clients get value for their money?
We have a pricing structure that is transparent and flexible. We understand that our clients have different needs, budgets, and expectations. This is why we provide customized pricing packages for each of our services.
We ensure our clients get value for their money by providing a comprehensive auction experience catering to all their needs. Our pricing packages are designed to be budget-friendly while delivering the desired outcomes for our clients. We also offer a post-auction analysis to help our clients understand the value of our services and auction outcomes. The analysis helps us identify areas of improvement and refine our auction strategies to provide better value and outcomes for future clients.
FAQ 3. How do you work with your clients to ensure their auction goals are met, and what strategies do you employ to achieve them?
The first step in achieving our clients' auction goals is to listen to them and understand their needs and expectations. We develop a comprehensive understanding of our client's assets and goals to create a targeted auction campaign. Our team of auction experts then employs a range of auction strategies, including advertising, promotion, and networking, to ensure that the auction gets enough exposure and attracts the right buyers.
We also use innovative and effective auction strategies, such as combining live auctions with online auctions and using mobile bidding, to create an exciting and engaging auction experience for buyers. Our team of auctioneers provides professional and engaging auction services, ensuring that the auction runs smoothly and achieves the desired outcomes.
---
Map Section
At A.J. Willner Auctions, we are proud to serve Jersey City and its surrounding areas. Please refer to the map below for our service area.
---
Need Auction Services in Jersey City, NJ?
A.J. Willner Auctions is a leading auction company in Jersey City, NJ, for individuals and businesses. We offer comprehensive auctions for various assets, including commercial machinery and equipment, inventory liquidations, and real estate. Our team of highly skilled professionals provides personalized service focused on transparency and achieving the best value for our client's assets. We understand how important auction services are to our clients, and thus we are committed to providing them with the quality service they deserve. Contact us today to learn more about our auction services and how we can help you attain the best results.