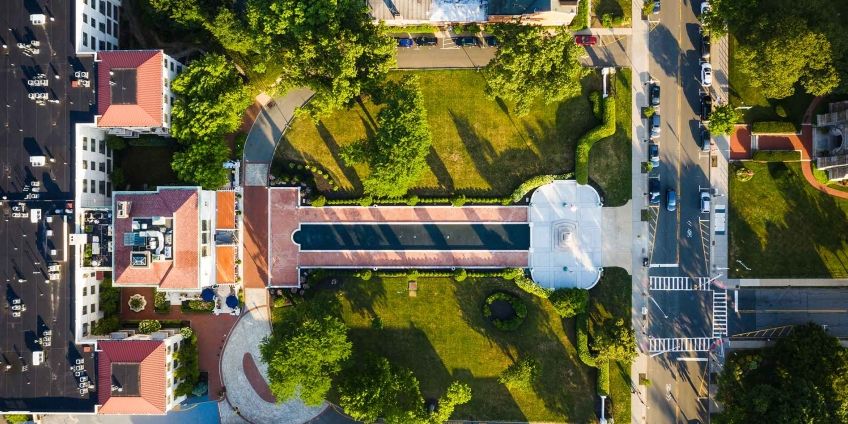 ---
Your Local Auctioneers in Morristown, NJ
---
Hello, and welcome to A.J. Willner Auctions! We are a full-service auction company that specializes in providing top-notch auction services to individuals and businesses throughout Morristown, NJ. As a proud member of the National Auctioneers Association, our team of experienced professionals has the expertise necessary to assist our clients in achieving their specific auction goals.
We pride ourselves on providing a wide range of auction services to meet the unique needs of our clients. With a focus on commercial machinery and equipment appraisals, inventory liquidations, and real estate auctions, we are confident that we can help you achieve your specific auction objectives.
---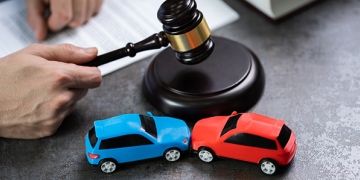 Commercial Machinery & Equipment Appraisals
For businesses in Morristown that are looking to sell or purchase commercial machinery and equipment, our team is here to help. We offer accurate and comprehensive appraisals of industrial equipment, heavy machinery, and related assets to assist businesses in determining the actual market value of their assets. Our team leverages the latest technology and industry data to provide reliable and accurate appraisals that our clients can trust.
And we understand the importance of continuously tracking developments within specific industries, specifically regarding the demand and supply of commercial machinery and equipment. As a result, we provide our clients with support that's committed to keeping tabs on market trends and ensuring that our appraisals remain current and valid.
But that's not all – our commercial machinery appraisal services come with customized recommendations and strategic planning on the best approaches for your specific business goals. Furthermore, our team provides guidance in identifying the most effective methods to achieve top dollar for your assets, whether through a traditional auction or private sale.
---
Inventory Liquidations
We have successfully assisted many companies within Morristown with their inventory liquidation processes. Our experience conducting inventory liquidations for various industries means we have a deep understanding of our clients' specific needs and expectations.
Our team understands the complexities of inventory liquidation and aims to develop a tailored approach for every project we undertake to ensure that our clients achieve maximum returns on investment. We conduct a customized evaluation of your inventory and provide recommendations on the most effective liquidation method to maximize your returns. You can leave it to us to take care of the leg work, so you don't have to worry about it.
As professionals, our focus when undertaking an inventory liquidation is to meet our client's timeframe and budget – without sacrificing the quality of our services. We take pride in efficiently and transparently managing every aspect of the liquidation process, including inventory management, marketing, pre-sale preparation, and auctioning.
---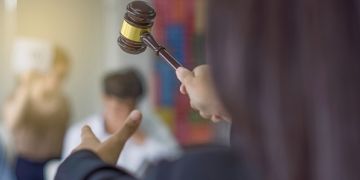 Real Estate Auctions
Real estate auctions are our forte, and we have completed numerous successful real estate projects throughout Morristown. Our experienced team works closely with sellers and buyers to ensure a smooth and seamless transaction. As auction experts, our team understands every aspect of the real estate market, including current conditions, demand, and targeted audience.
We specialize in conducting both live and online real estate auctions to improve our services and reach. Our live auction services create a sense of urgency and competitive deals, while our online auctions cater to bidders from every corner of the globe, increasing our chances of getting the highest returns for your property. We even use our website to list real estate auctions as well.
Furthermore, our extensive marketing and advertising techniques ensure that the properties we auction receive maximum visibility. We create targeted marketing materials, expose your listings to our existing client database, and advertise via online, direct mail, and print publications.
Once a buyer is identified, we then ensure that the transaction processes smoothly and promptly. We pride ourselves in our ability to manage every aspect. From creating purchase contracts to coordinating sale closings, our team shall manage the sale until it's complete.
---
FAQs
FAQ 1. What types of auctions do you offer?
We offer a variety of auction types to meet the needs of our diverse clientele. Our auctions are held both in-person and online and include:
Real estate auctions that sell residential, commercial, and industrial properties
Machinery and equipment auctions that specialize in selling heavy machinery, tools, and equipment
Business liquidation auctions that help companies liquidate their assets efficiently
No matter what type of auction you need, our team is equipped with the knowledge, experience, and tools necessary to conduct a successful sale. We also take pride in our personalized approach to each auction, ensuring that we tailor our services to fit our clients' unique goals.
FAQ 2. How does an auction typically work?
The auction process is fairly straightforward. For sellers, the first step is to contact us to schedule a consultation. During the consultation, we will evaluate your items, discuss your goals for the auction, and establish the terms of the sale. We will handle all aspects of the auction process, including advertising, promoting, and conducting the auction.
For buyers, the process begins with finding an item of interest on our website or in-person preview. During the auction, bidding is done either in person or online, depending on the auction type. Our auctioneers will facilitate the bidding process, and once the auction concludes, winners will be contacted with payment and pickup instructions.
FAQ 3. Why should I choose A.J. Willner Auctions?
We believe we are the best choice for your auction needs for several reasons. First and foremost, our experience in the auction industry ensures that we are able to conduct auctions efficiently and effectively. We also offer a variety of auction formats, including live in-person auctions and online auctions, providing our clients with various options to best suit their needs.
Secondly, we pride ourselves on our customer service. We treat all of our clients with respect and take the time to understand their goals and objectives. We take care of every detail of the current auction process so our clients can focus on other important matters in their lives.
Finally, we are fully licensed and insured, providing our clients with peace of mind knowing their auction is being handled by professionals. Our team includes licensed auctioneers and experienced appraisers who are dedicated to providing high-quality auction services.
---
Map Section
At A.J. Willner Auctions, we are proud to serve Morristown and its surrounding areas. Please refer to the map below for our service area.
---
Need Auction Services in Morristown, NJ?
Here at A.J. Willner Auctions, our team is committed to assisting individuals and businesses throughout Morristown with all their auction needs. We specialize in commercial machinery and equipment appraisals, inventory liquidations, and real estate auctions, and we have vast experience in auctioning assets in these categories. Furthermore, we incorporate innovative and customized approaches to ensure that our clients achieve maximum returns on investment. Contact our team at any time to learn more about our services and how we can help you achieve your auction objectives.