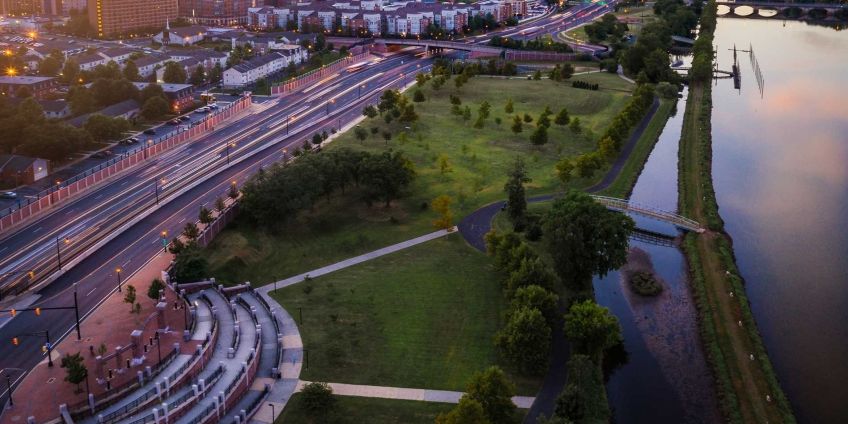 ---
Your Local Auctioneers in New Brunswick, NJ
---
Welcome to A.J. Willner Auctions, your leading auction provider in the heart of New Brunswick, NJ. With years of experience in the industry, we have built a solid reputation for delivering top-notch auction services to our clients. We are a locally owned and operated business, and we are dedicated to serving the needs of our community.
Here at A.J. Willner Auctions, we know that every auction is unique, and that is why we offer a wide range of auction services to meet the needs of our clients. Whether you need help liquidating inventory, appraising commercial machinery and equipment, or selling a piece of real estate, we are here to help!
---
Commercial Machinery & Equipment Appraisals
Our commercial machinery and equipment appraisal services help businesses accurately assess the value of their machinery and equipment. We have certified appraisers on staff who use the latest technology and industry knowledge to conduct thorough appraisals. And we understand that every business has unique machinery and equipment needs, which is why we provide tailored services to meet each client's specific needs.
In addition to appraisals, we also offer auction services for commercial machinery and equipment. Our auctions provide a platform for businesses to sell their machinery and equipment quickly and efficiently. Our experienced auctioneers and staff will ensure that each auction is conducted in a professional and ethical manner.
---
Inventory Liquidations
If your business needs to sell excess inventory, outdated products, or overstocked items, our inventory liquidation services can help. We work with businesses of all sizes to conduct liquidation auctions, which allow them to sell their inventory quickly and efficiently. Our team will assist you in the entire process, from pre-sale preparation to post-sale settlement.
We also offer online auction services for inventory liquidations. Through our online platform, businesses can reach a wider audience and sell their inventory to buyers worldwide. Our online auctions are easy to use and secure, ensuring that our clients have a positive experience.
---
Real Estate Auctions
Our real estate auctions provide an efficient and effective way for property owners to sell their assets quickly. We work with homeowners, commercial property owners, and investors to conduct real estate auctions that meet their specific needs. Our experienced team will help you throughout the entire process, from pre-sale preparation to post-sale settlement.
We understand that real estate transactions can be complex, which is why we take a personalized approach to every auction. We work closely with our clients to ensure that each auction meets their specific needs and goals. Whether you are looking to sell a single property or an entire portfolio, we have the experience and resources to help.
---
FAQs
FAQ 1. What types of assets do you typically auction off?
Here at A.J. Willner Auctions, we specialize in industrial and commercial assets. This includes machinery, heavy equipment, vehicles, tools, office furniture, and real estate. We're equipped to handle assets that range from small tools to large industrial equipment and everything in between.
Our clients in New Brunswick come from a range of industries, including manufacturing, construction, transportation, and healthcare. We pride ourselves on our ability to handle a wide range of assets and provide custom solutions to meet the specific needs of our clients.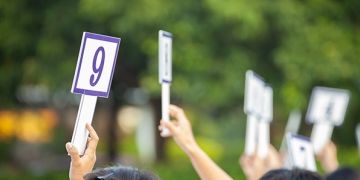 FAQ 2. How do you conduct online auctions?
Our online auction process allows bidders to participate in the current auction from the comfort of their own devices. This process involves pre-registration for the auction, with bidding taking place in real-time over the internet. This process is ideal for large assets that may be difficult to transport to an auction venue or for clients who prefer a more flexible bidding process.
Regardless of the type of auction, we ensure that the process is transparent, efficient, and fair for all participants. We work closely with our clients to create a customized action plan that meets their needs and ensures maximum asset value.
FAQ 3. What are the benefits of using an auction service?
There are a number of benefits to using an auction service for your assets. First and foremost, an auction provides a quick and efficient way to sell your assets. Rather than going through the time-consuming process of selling your assets individually or negotiating a price with a buyer, an auction allows you to sell your assets quickly and easily.
Additionally, an auction allows you to tap into a wider pool of potential buyers than you would be able to do on your own. Our auctions are advertised through various channels to ensure that the assets reach a large audience of potential buyers.
Finally, an auction provides a fair and transparent process for selling your assets. Our auctions are conducted with strict guidelines to ensure that the bidding process is fair and transparent for all participants. This helps to ensure that you receive the maximum value for your assets.
---
Map Section
At A.J. Willner Auctions, we are proud to serve New Brunswick and its surrounding areas. Please refer to the map below for our service area.
---
Need Auction Services in New Brunswick, NJ?
A.J. Willner Auctions is your go-to partner for all your auction needs in New Brunswick, NJ. We have a team of experienced professionals with a proven track record of delivering results. Whether you need commercial machinery and equipment appraisals, inventory liquidations, or real estate auctions, we are here to help. Contact us today to speak to one of our experts and learn more about our services.