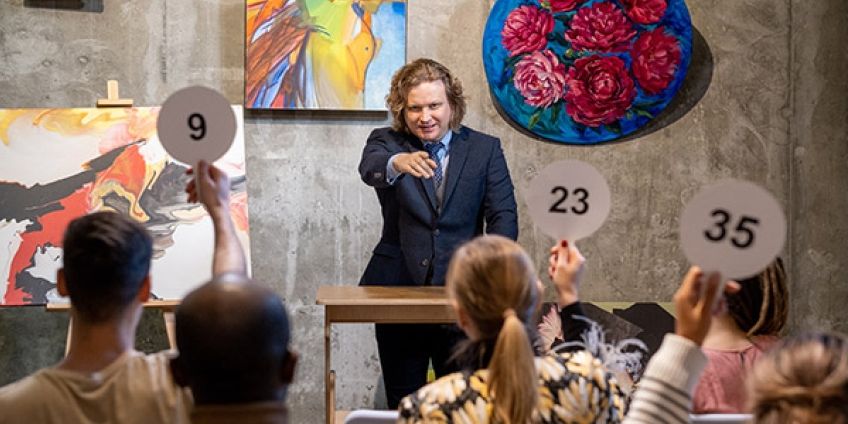 ---
Your Local Auctioneers in Newark, NJ
---
Welcome to A.J. Willner Auctions in Newark, NJ! At our auction house, we provide unparalleled auction services to our clients in the commercial machinery and equipment appraisals, inventory liquidations, and real estate auction sectors. Our team of expert appraisers and auctioneers is dedicated to providing personalized service to meet each client's specific needs. With our proven track record of success, we are confident that we can exceed your expectations and help you get the best possible outcome from your auction.
---
Commercial Machinery & Equipment Appraisals
We understand that determining the value of your commercial machinery and equipment is critical when selling or valuing your business. Our team of appraisers has a wealth of experience in providing accurate appraisals in a wide range of industries, including manufacturing, construction, transportation, and more.
Our team strives to work closely with sellers to ensure that we provide accurate valuations that reflect the current market value. Additionally, we provide our clients with expert advice on the best-selling strategy, including direct sales or auctions, to maximize profits. We understand the importance of accuracy and efficiency, which is why we work hard to ensure that our reports are delivered promptly to our clients.
---
Inventory Liquidations
Inventory liquidation can be a daunting task for businesses closing down or looking to free up space. We have the experience and expertise to make the process smooth and hassle-free for you. Our team always strives to provide the highest recovery rates for your inventory assets, whether overstock, surplus, or obsolete inventory.
We work with clients to develop a strategy that maximizes profits while minimizing the time it takes to dispose of the inventory. Our team of professionals handles all the necessary advertising, promotion, and auction day operations to ensure the process is as straightforward as possible for our clients. We also provide online and on-site auction options, which means we can reach a larger audience, ultimately increasing your profit margins!
---
Real Estate Auctions
We offer our clients a comprehensive suite of real estate auction services across a wide range of sectors, including commercial, industrial, and residential properties. Our team has extensive knowledge and experience in the property market, enabling us to provide accurate valuation reports, marketing strategies, and auction-day support services with minimal fuss.
Our approach to real estate auctions is straightforward and transparent, ensuring that all parties receive fair, impartial treatment. Our team understands that selling a property is a significant decision, which is why we provide our clients with expert advice on the best-selling strategy for their property.
Additionally, we understand the importance of presenting your property in the best possible light, which is why we offer exceptional marketing programs to ensure maximum exposure to potential bidders. This entails advertising in social media outlets, listing platforms, and many more to ensure that you get the best possible outcome from your auction.
---
FAQs
FAQ 1. How does A.J. Willner Auctions work?
First and foremost, we provide a platform for buyers and sellers to come together and conduct business. We specialize in a wide range of auction types, from real estate to industrial equipment and everything in between. Our professional team handles all aspects of the auction process, starting from the initial consultation and property or machinery appraisal all the way through to the final sale.
And for our clients, participating in an auction is a competitive and impactful way to buy or sell assets. We encourage everyone to attend our open-house preview inspections, which allow potential buyers to inspect the items up for auction before bidding. Our auctions often draw a diverse group of buyers from all over the country and sometimes even internationally!
FAQ 2. Do I have to be a dealer to participate in your auto auctions?
Absolutely not! Our auto auctions are open to everyone, whether you are a dealer, a business owner, or an individual looking for a good deal. Our sales are conducted in a live auction format or online, so you can participate in the comfort of your own home.
FAQ 3. What sets AJ Willner Auctions apart from its competitors?
Our team is committed to providing personalized services that meet the unique needs of our clients. We understand that every auction is different, and that's why we take the time to work with you to identify your goals and priorities for your auction. From start to finish, our team is dedicated to providing transparent and cost-effective services. We take pride in our professionalism and the expertise of our team members. With decades of experience under our belts, we have the knowledge and expertise necessary to expertly navigate the current auction process.
Additionally, our team is committed to using the latest technologies to offer our clients the most efficient and effective auction solutions. Whether you are participating in a live auction, accessing online bidding sites, or exploring your auction options, we offer world-class solutions using the latest technology available in the auction industry.
---
Map Section
At A.J. Willner Auctions, we are proud to serve Newark and its surrounding areas. Please refer to the map below for our service area.
---
Need Auction Services in Newark, NJ?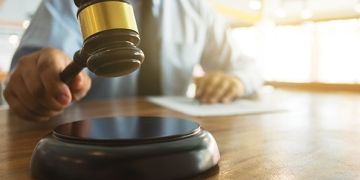 Here at A.J. Willner Auctions, we pride ourselves on our ability to provide top-notch auction services to our clients in Newark, NJ. Our team of expert appraisers and auctioneers is dedicated to providing personalized service to meet your specific needs. Whether you need an appraisal for your commercial machinery, liquidating inventory, or selling your real estate property, we have the expertise and experience necessary to successfully execute the auction process.
We work tirelessly to ensure that our clients receive the best possible outcome from their auctions. Our transparent and customer-focused approach has made us one of the most trusted auctioneers in the industry. Please contact us today to learn more about our services and how we can help you with your auction needs!