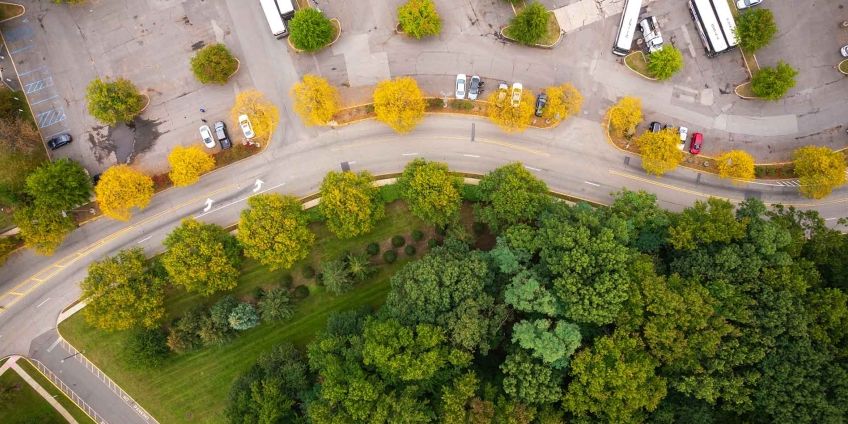 ---
Your Local Auctioneers in Paramus, NJ
---
Welcome to A.J. Willner Auctions, your go-to source for all your auction needs in Paramus, NJ! As one of the leading auction houses in the area, our team of commercial insolvency auctioneers is dedicated to bringing you top-notch services that will help you achieve success. With decades of experience in the industry, we offer a wide range of auction services that cater to various industries and niches. Whether it's commercial machinery and equipment appraisals, inventory liquidations, or real estate auctions, we've got you covered.
---
Commercial Machinery & Equipment Appraisals
We understand the importance of accurate and reliable appraisals when it comes to commercial machinery and equipment. Our team of experts is committed to providing you with personalized services that cater to your specific needs. Using the latest valuation methods and software, we strive to always provide you with the most accurate appraisals. Our property and commercial machinery appraisals are not only useful for asset valuation but also for financial reporting, insurance purposes, and goodwill, just to name a few.
With our deep industry knowledge and expertise in appraisal methodologies, we can help you get the most accurate valuation of your assets. Our team is committed to providing you with the highest level of service, making sure you get unbeatable results.
---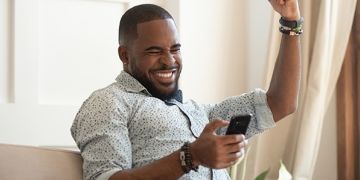 Inventory Liquidations
Stuck with excess inventory? Our experienced team can help! We understand the importance of optimizing your cash flow and avoiding unnecessary waste. That's why we offer inventory liquidation services that help you turn unproductive inventory into cash. Our process begins with an assessment of your excess inventory, which includes analyzing the condition, quantity, and specific attributes of your products. Based on our findings, we'll then create a tailored strategy that meets your goals.
We have a proven track record of success in helping businesses achieve their inventory liquidation goals. Using our extensive database of buyers and sellers, we can connect you with interested buyers, making the process easier and less stressful. We work with you to design a custom liquidation plan that works for you. Our team will take care of everything from the advertising and promotion to the actual auction. This makes the process convenient for you, giving you the time and resources you need to focus on your business.
---
Real Estate Auctions
A real estate auction can help you sell properties quickly and efficiently while ensuring that you get the best possible price for your property. Our expert team can help you with all the steps involved in a successful real estate auction. We start by analyzing your property to determine its value, potential buyers, and possible terms of sale. Once we have a sound understanding of your property, we then develop a marketing plan that reaches a broad audience of potential bidders.
To attract buyers, we also use our vast network of brokers, developers, and investors to promote your property. We also use cutting-edge technology, such as virtual reality tours, to showcase your property in the best light possible. During the actual auction, our team will create a competitive bidding environment with transparent procedures. This ensures that you get the highest possible price for your property while giving closing flexibility to prospective buyers. Our real estate auction services can be ideal for sellers looking to sell properties quickly or those looking to maximize their profits while minimizing the challenges and uncertainties often associated with traditional real estate sales.
---
FAQs
FAQ 1. What kind of items can I sell at an auction?
Whether you are downsizing your home, closing your business, or just looking to declutter, our team can help you sell your items quickly and efficiently.
To begin the process, simply contact our team and provide a description of the items you would like to sell. We will work with you to determine the best way to market and sell your items, including creating a customized auction plan to maximize your return on investment.
FAQ 2. How do auctions work?
Auctions are a fast-paced and exciting way to sell your items to a large audience. Our current auctions are typically conducted in either an online or in-person format, depending on the needs of our clients. During the auction, bidders will have the opportunity to place bids on the item(s) they are interested in. The highest bidder at the end of the auction will win the item and be responsible for paying the final bid price.
We pride ourselves on our transparency and honesty in the auction process. We will provide you with a detailed explanation of the auction process before your auction begins and answer any questions you may have along the way. We also offer a preview period before each auction, allowing potential buyers to view the items in person and ask any questions before placing a bid.
FAQ 3. How can I participate in an auction?
Participating in an auction is easy and convenient. We offer both in-person and online bidding options, allowing you to participate in the auction from the comfort of your own home or anywhere you have an internet connection.
If you prefer to bid in person, we welcome you to attend one of our live auctions. Simply arrive at the auction venue at the designated time and register to bid. Our team will provide you with a bidder number and provide you with any additional information you need to participate in the auction.
If you prefer online bidding, simply register for an account on our website and browse our current auctions. Once you find an item you are interested in, simply place your bid online. Our system will automatically alert you if you have been outbid, giving you the opportunity to place a higher bid if you choose.
---
Map Section
At A.J. Willner Auctions, we are proud to serve Paramus and its surrounding areas. Please refer to the map below for our service area.
---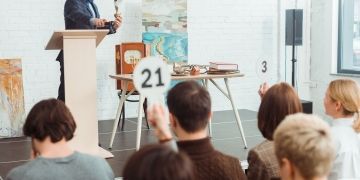 Need Auction Services in Paramus, NJ?
Here at A.J. Willner Auctions, we pride ourselves on providing top-notch valuation and auction services to clients in Paramus, NJ. Our team of experts is committed to delivering reliable and effective solutions, whether you are looking to appraise your commercial machinery or liquidate your inventory.
We believe that our transparent, proactive approach to services such as appraisals and auctions has helped us become a leading auction house in the area. If you have any further questions or would like to request our services, please contact us today – we are here to help you succeed!